We are excited to announce that PKvitality received a Seal of Excellence from the European Commission H2020 instrument Phase 2. Following evaluation by an international panel of independent experts, K'Watch glucose is scored as a high-quality project proposal in a highly competitive evaluation process.
This seal of excellence is a recognition of the high quality and competitiveness of our product, which will encourage us to step forward and help us in fundings with investors in the future.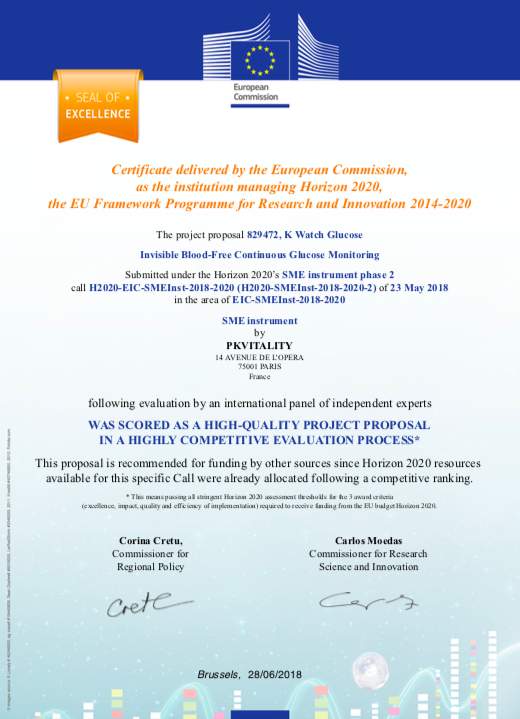 What is SME instrument?
Horizon 2020 funds high-potential innovation developed by SMEs through the SME instrument. The SME instrument offers Europe's brightest and boldest entrepreneurs the chance to step forward and request funding for breakthrough ideas with the potential to create entirely new markets or revolutionize existing ones.